A Review Of The Billingham Hadley Digital Camera Bag
The Billingham Hadley Digital is a professional grade bag that can withstand years of abuse, but it doesn't scream "I'm a commercial photographer". It is discreet, and if your photography is built on capturing subtle moments or candid scenes, then this is the perfect companion.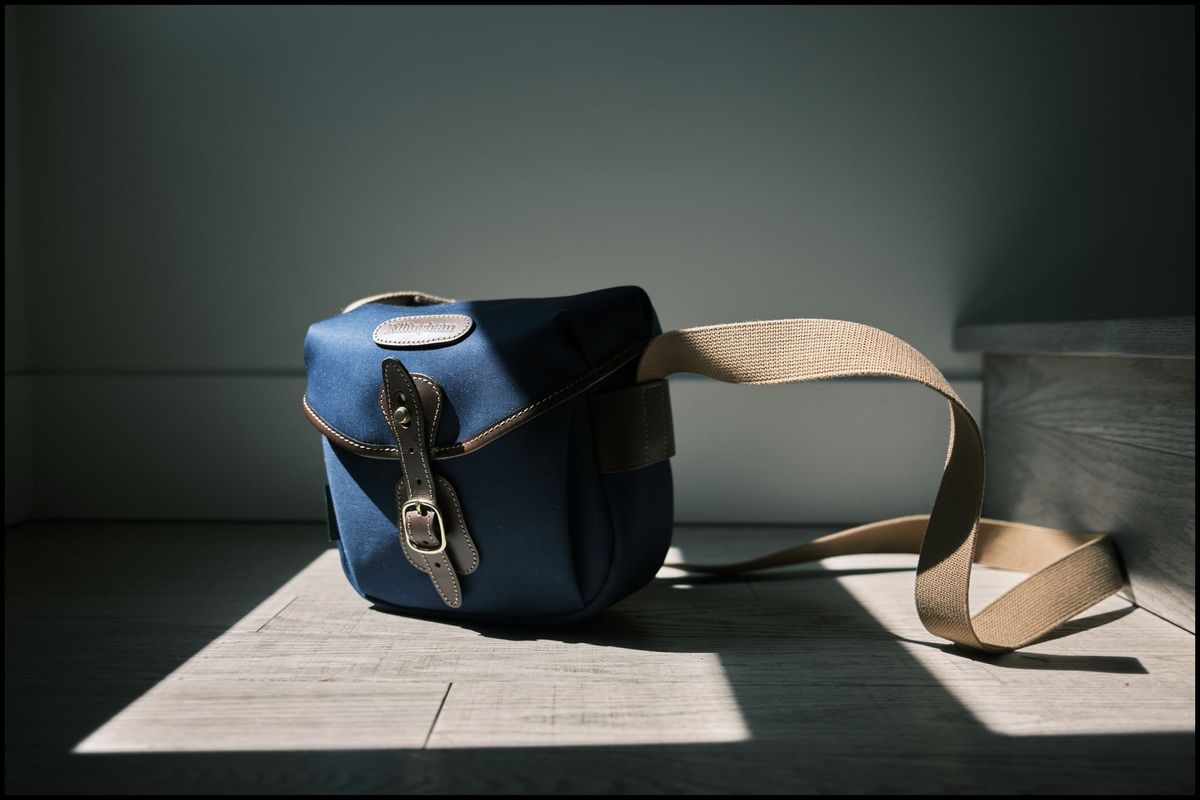 Decaf Journal is reader-supported. When you buy links through our site, we may earn an affiliate commission.
My relatively recent cure for constantly wanting to acquire new and expensive toys (cameras) has been seeking out the perfect camera bags in order to make my shooting experience that much more enjoyable. Utilitarian in use, but pleasing to the eye are what I have been longing for. After all, who doesn't appreciate superior design? I might go as far to say that beautiful design in form and function is one of the greatest pleasures in life. This difficult to fulfill desire eventually led me to discover the Billingham bag company.
For the uninitiated, Billingham bags have been handmade in England since 1973, and are built to the highest standard with quality craftsmanship that could very well last a lifetime. These bags are handsome with timeless styling, but don't draw attention to themselves. The best part however, is that they feel even better than they look. I can carry one around all day long and not be bothered by extra weight, an uncomfortable shoulder strap, shoddy construction, or a fussy opening. Once you try a Billingham, you will likely prefer it over all other bags for this purpose.
After absolutely loving the ultra compact Billingham 72 camera bag for my Fujifilm X100V (you can read the article here), I wanted another slightly larger Billingham bag for when I want to bring a full frame camera and modern 50mm 1.4 lens with me, but the day's focus isn't entirely on photography. As a father to two young children, the times when I can go out and focus solely on the photographic process are now few and far between. Having a minimalist bag that carries just enough, and nothing more is incredibly appealing, as I pretty much always need my hands free at some point during my outings. Be it cleaning up messes, carrying a child, enjoying a cup of tea, the list goes on. I perused through the full Billingham lineup, and assessed that the Hadley Digital camera bag would suit my needs quite perfectly.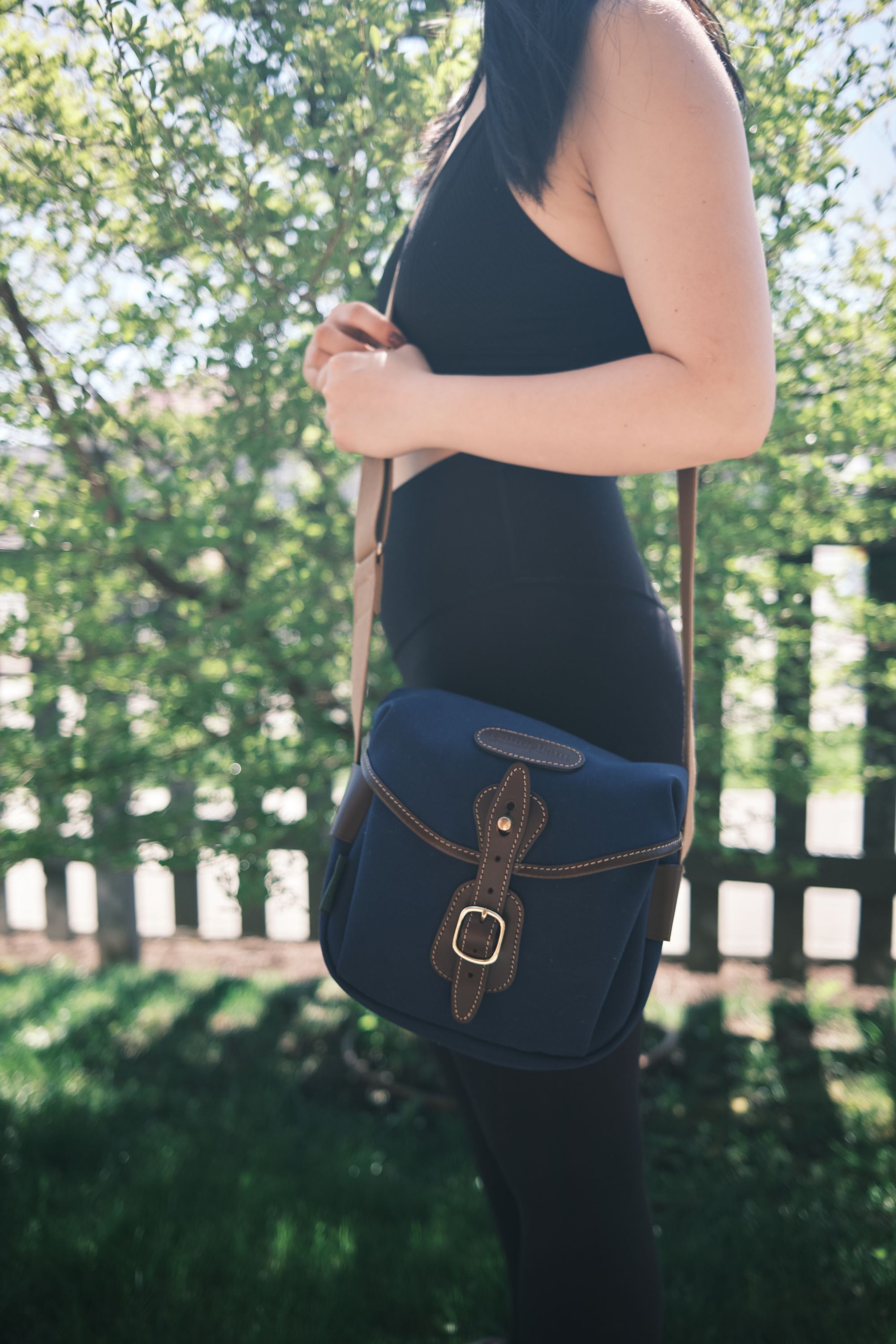 The Billingham Hadley Digital camera bag that I own sports the Navy Canvas / Chocolate Leather colorway, however it does come in a variety of colors and a couple of different materials depending on your preference. The bag includes two dividers, and can be configured two hold a couple of rangefinder / small mirrorless cameras or one full frame DSLR (such as a Canon 5D series) with a medium sized lens attached. I currently use mine to carry a Canon 5D Classic with a Zeiss Milvus 50mm f/1.4 ZE lens, and have found it to be the ideal solution for occasions when I don't want to deal with the hassle of a backpack. Speaking of which, this is the largest shoulder bag I would consider buying, as anything bigger would hurt my back and I'd choose a backpack instead.
This bag opens simply and quickly. You don't actually use the buckle to get in the bag. Instead, the bag is opened by sliding the top of the strap off the brass clogball (round stud). This is a very quick way to open and close the bag, and I can easily do this one-handed. A weatherproof covering separates the camera equipment from the top opening of the bag and also provides essential protection from the elements. The Billingham Hadley Digital bag is soft, yet well structured. The interior includes a wonderfully comforting material which provides confidence that any valuable gear placed in the bag will be well protected. In fact, I don't even use a lens cap on my camera lens when using this bag, which is pretty much unheard of for me given my sometimes obsessive tendencies.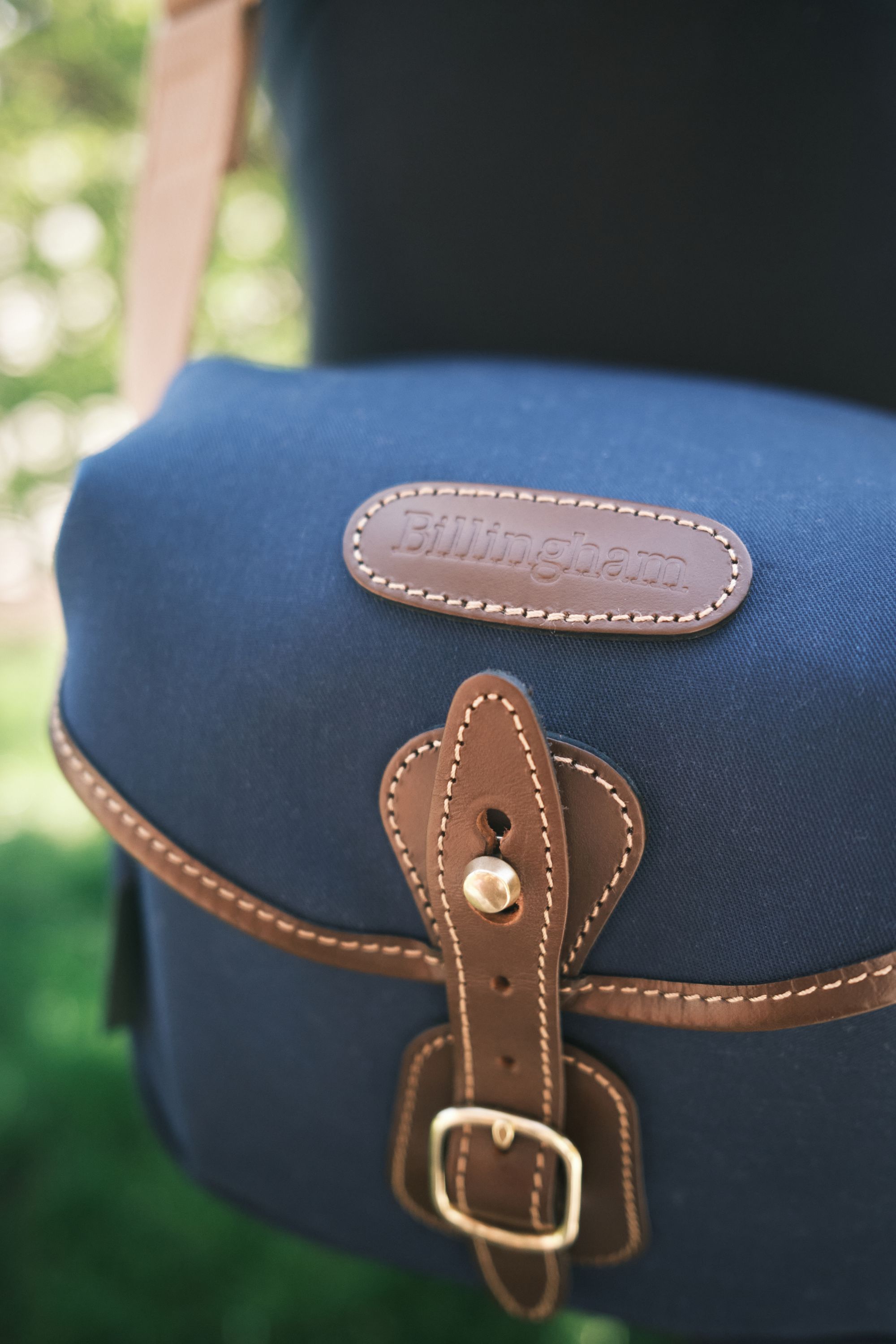 On the exterior, the bag has a large front pocket that can hold a phone, passport, cleaning cloth, or a small notebook. As you can see in the photos above, I use the front pocket to store the camera dividers when not in use. Speaking of pockets, Billingham offers the AVEA 3, AVEA 5, and AVEA 7 end pockets that fit on either side of the bag if you require additional storage. I love this idea, as those who need more space can have it, and those who don't won't be bothered. And while I haven't seen any signs of wear in the year or so that I've owned this bag, it does come with a five year warranty which gives me extra peace of mind that this is a good longterm investment. Also of note, the Hadley Digital comes with large bag for storage purposes that helps to keep dust and lint away when not in use. A nice touch if I do say so myself.
The Billingham Hadley Digital is well suited for street, documentary, and travel photography in that one can easily remove a camera from the bag at a moment's notice. I think this bag is particularly well suited for cameras with a wrist strap for this very reason. There's no need to fuss with a neck strap, so getting ready to capture an image happens so much faster. Sometimes split seconds really count, and this type of setup is simply more efficient. The only downside I can think of when it comes to the Hadley Digital is that it is a bit on the expensive side. I do think the price is actually quite fair given the quality of the bag, what it offers in terms of beautiful yet understated aesthetics, and its agreeable functionality.
In closing, the Billingham Hadley Digital is a professional grade bag that can withstand years of abuse, but it doesn't scream "I'm a commercial photographer". It is discreet, and if your photography is built on capturing subtle moments or candid scenes, then this is the perfect companion. Even if you're just sightseeing for the day while grabbing a coffee, this bag allows you to enjoy your experience without weighing you down.