A Review Of The Fujifilm X100V
While there are many benefits to using a camera no larger than a modern mobile phone, the X100V doesn't sound the professional photographer alarm to people around you. It has an innocent appearance that isn't intimidating at all, which consequently disarms human subjects.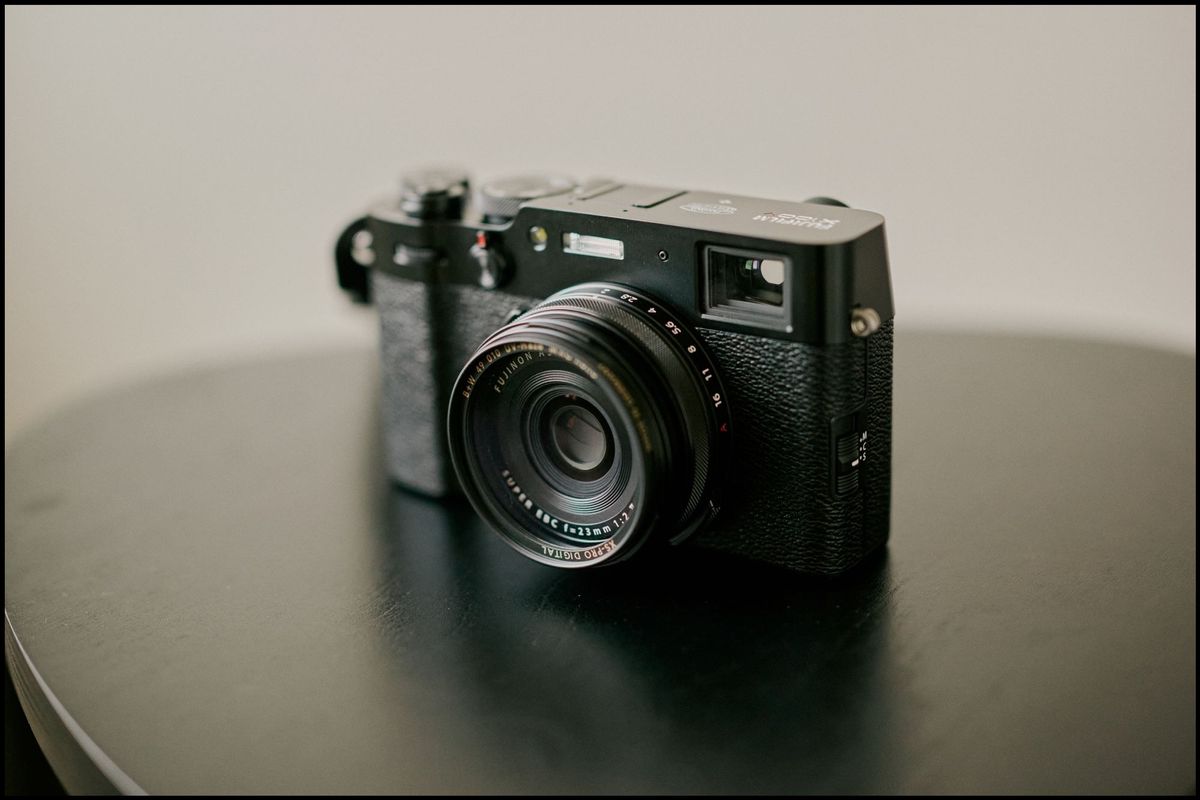 Decaf Journal is reader-supported. When you buy links through our site, we may earn an affiliate commission.
I still remember where I was back in 2011 when I saw the announcement of the Fujifilm FinePix X100. A camera store employee at the time, I was floored at how much of a radically different direction Fujifilm had taken with their flagship camera compared to what their competitors were doing at the time. Mostly big, heavy, and unapologetically pronounced digital SLRs were the preferred style of camera for professional photographers or anyone else who took their photography seriously. This was a wild departure from what we had come to expect from a modern digital camera, and I was smitten.
But could a camera roughly the size of an iPhone really offer comparable quality, usability, and reliability to what Canon, Nikon, and Pentax were doing at the time? The answer is complicated, and likely differs depending on who you ask. Many users simply adored the original Fuji X100, but just as many felt that it was a beta product that wasn't ready for primetime. The compact nature of the camera and beautiful styling were a big draw, but it was slow, quirky (not a word you want associated with a camera), and the lens was quite soft at its widest aperture or in close focus situations.
Eventually the appeal to own a compact Fujifilm mirrorless camera was too much for me to resist, and I succumbed in 2015 by acquiring a XT-10 body along with the 23mm 1.4 and 56mm 1.2 lenses. As Zack Arias once said, if you can't get the job done with those two (equivalent focal length) lenses, you can't get the job done. While I enjoyed my time with that setup, especially how small it all was, it honestly just didn't feel like a professional system. No doubt the lenses were able to produce beautiful images, but I always felt like I had given something up when comparing the images to my full frame Canon system. Quality control issues such as dust in one of my lenses out of the box, less than durable materials being used for the camera, and an overall clunky shooting experience caused me to sell it all about a year later. However as you'll soon find out, thankfully they've come a long way since that time.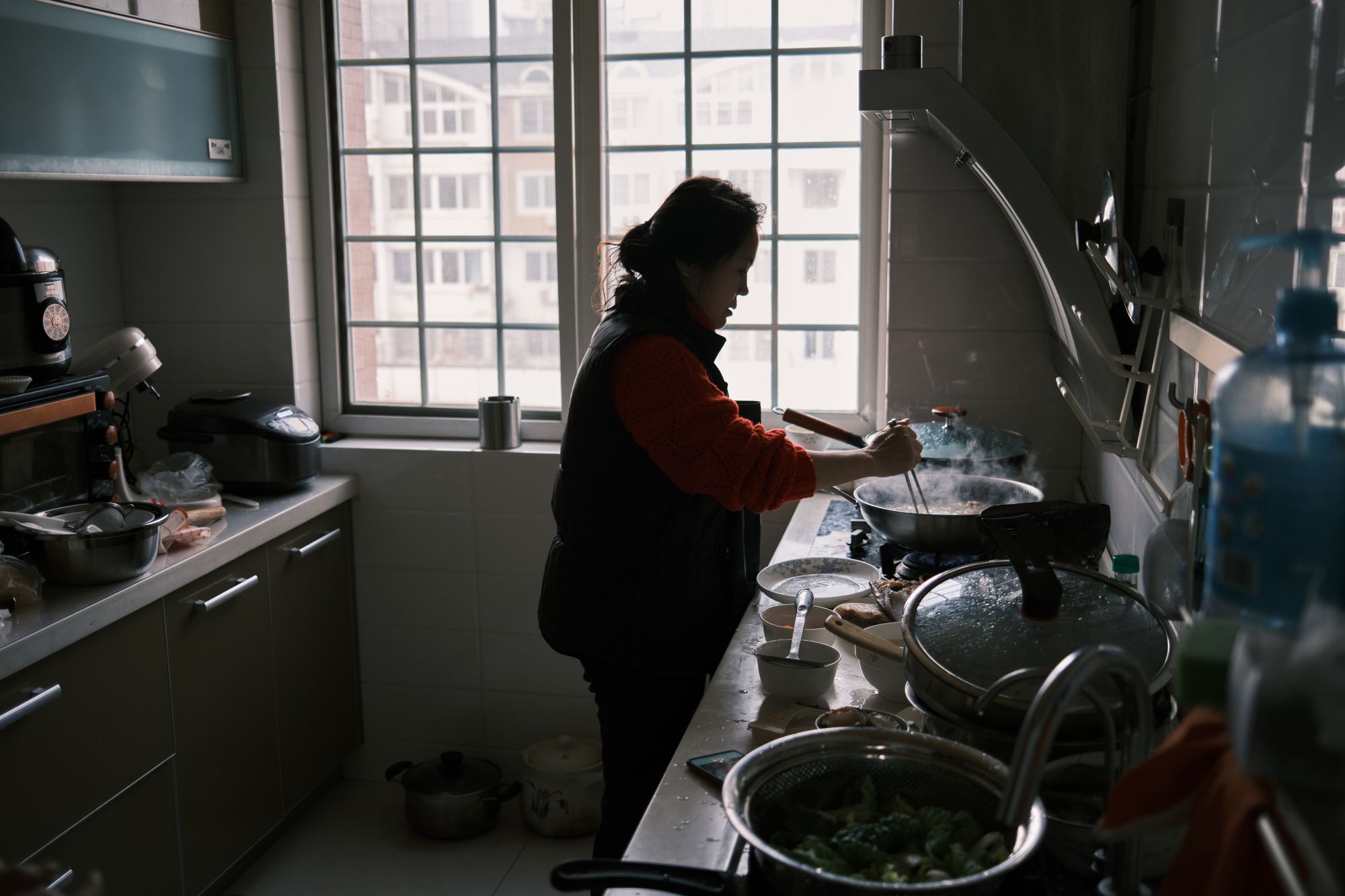 I've owned the Fujifilm X100V for two years as of this writing, and I can easily say that the camera I'm using now is head and shoulders above what I experienced with earlier Fuji cameras. It's clear to me that the brand took customer feedback to heart and really listened to their user base. If the 35mm (full frame equivalent) focal length is your preferred field of view, then this could very well be your desert island camera.
Quite literally all of the issues I had with the XT-10 have been ironed out to the point where the X100V behaves like a mature flagship product, and it's exciting to use. For example, the newly redesigned lens is sharp wide open with beautiful bokeh. As I mentioned earlier, the lens at F2 was a chief complaint of prior X100 series cameras for it's soft and hazy output. The materials on the body itself feel premium and massively improved over previous Fujifilm cameras I've held. The build quality now falls into the excellent category, which may be due in part to the X100 series now being on it's fifth iteration.
The camera body features classic styling cues taken from iconic film cameras of old such as the Leica M rangefinder. I've used a film M mount camera for years, and while this is not quite the same, it is similar and just as lovely. Not only is it beautiful to look at, the manual controls such as the aperture ring, shutter speed / ISO dials, and optional optical viewfinder make the camera a fun hands on experience. The camera is inherently inspiring because of this, and often stimulates creativity. It is just so different from almost anything else out there.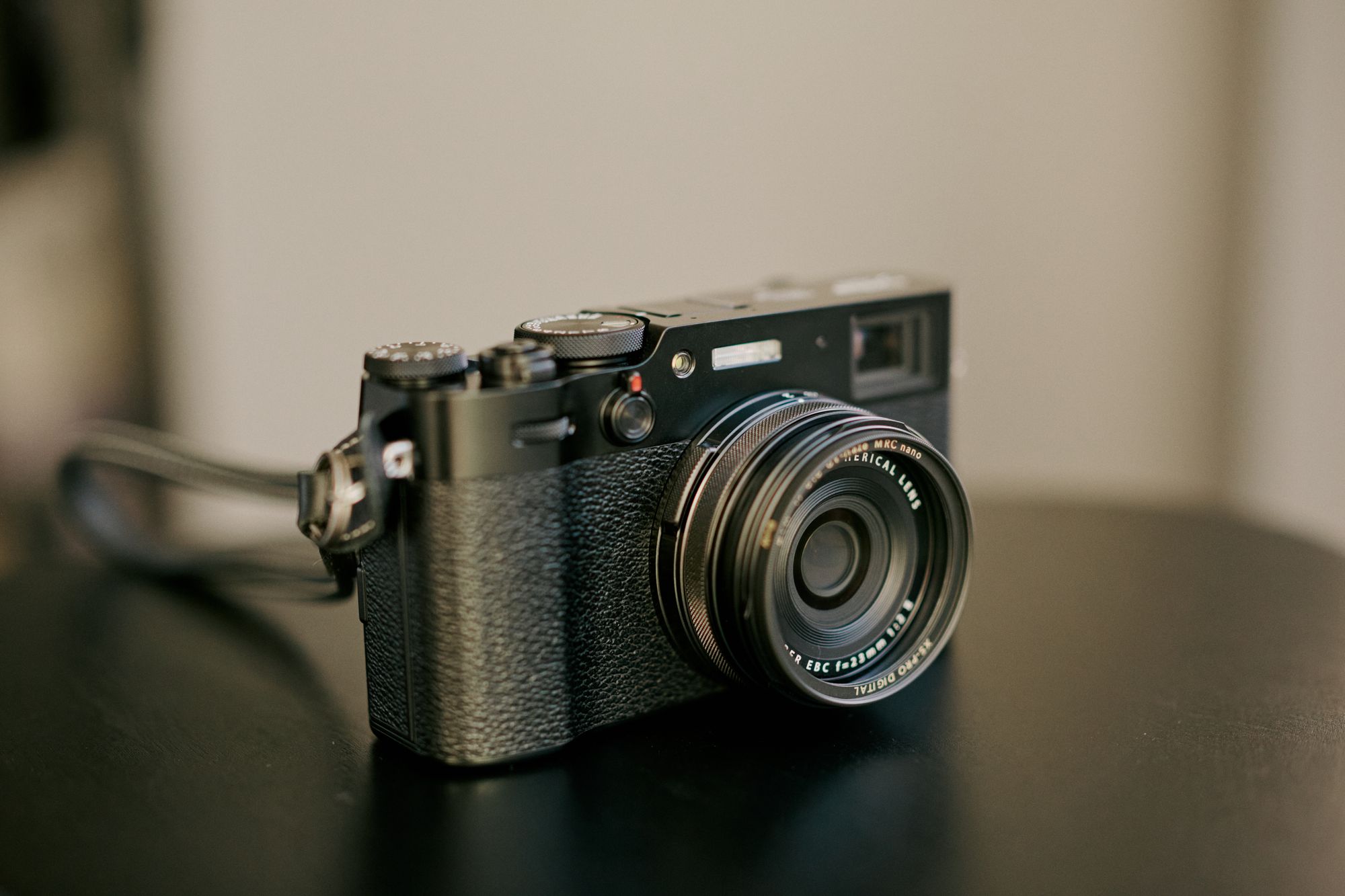 Overall the camera is quiet in operation. The shutter is subdued enough to use on film sets or special events. The loudest aspect of the camera is when the lens is in the process of acquiring focus. While it isn't loud by any means, I concede that isn't dead silent either.
While there are many benefits to using a camera no larger than a modern mobile phone, the X100V doesn't sound the professional photographer alarm to people around you. It has an innocent appearance that isn't intimidating at all, which consequently disarms human subjects. This allows the user to always be discreet, making it a clever choice for photojournalists and travel photographers who are most interested in telling a story with their images.
This particular Fujifilm camera offers a few key features that are rarely, if ever seen in other models today, and could very well be a must have depending on the type of work that you create. For starters, the camera is a equipped with a leaf shutter which means that the X100V can natively sync with flashes / strobes at any shutter speed. This is an extremely valuable feature for commercial photographers, and professionals who use flash outdoors may pick this camera up for that advantage alone. It also sports a three stop internal neutral density filter that can be used in both photo and video mode. I use this frequently, and often wish other cameras included it. Perhaps the most unique feature however, is that the Fuji X100V has both an electronic viewfinder and an optical viewfinder that can be switched instantly with the push of a button. I enjoy both viewfinders for different reasons, in different scenarios, and have concluded that it's anything but a gimmick. You'll find yourself shooting differently depending on which view of the world you choose.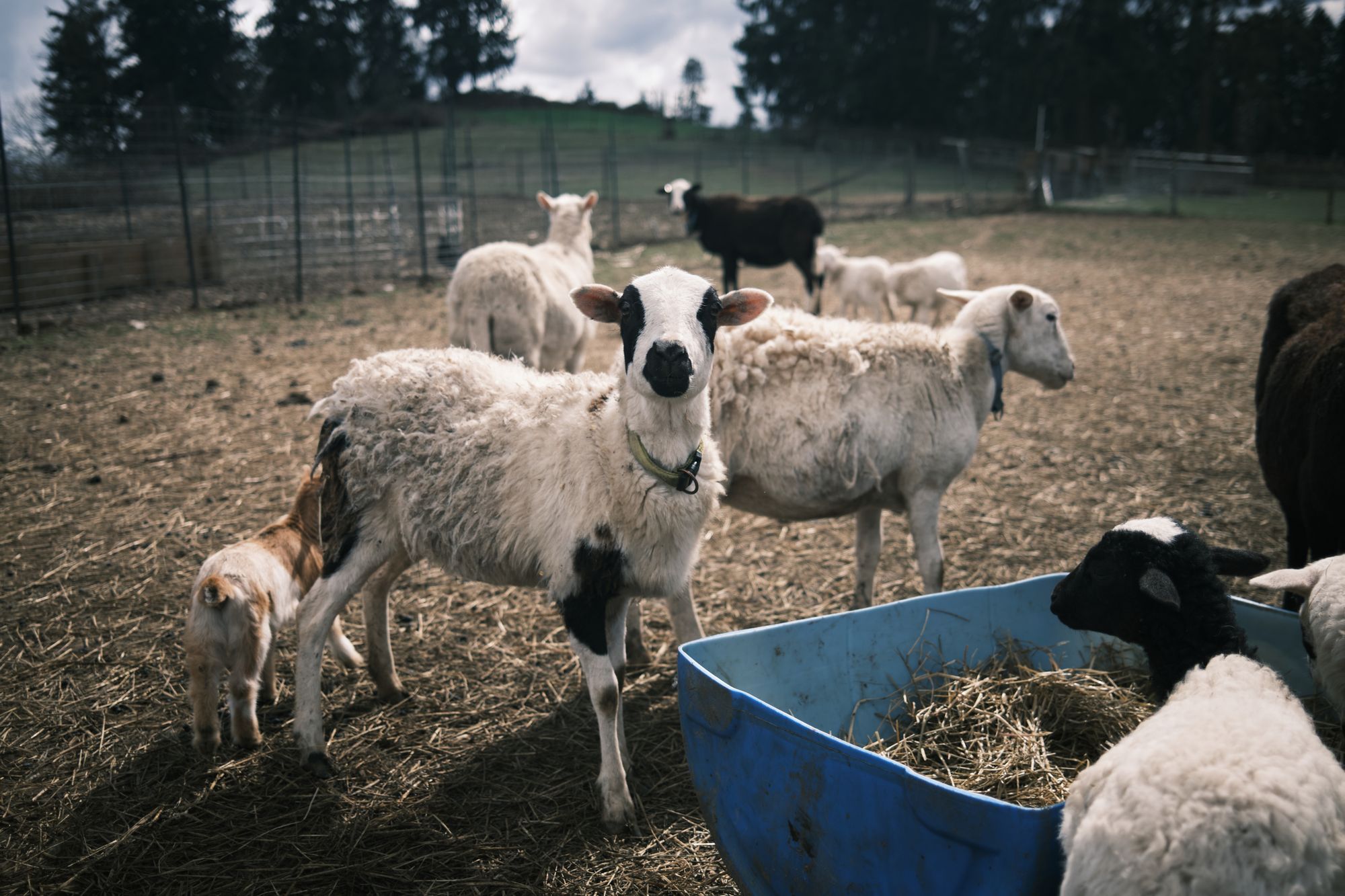 Some other positive things to note:
This is finally the first body in the X100 series to feature weather sealing, albeit when a filter is attached to the lens.
I use the flip out screen as a waist level viewfinder far more than I ever thought I would. It is indeed useful and reminds me of using a medium format camera again.
Video quality is surprisingly nice with the Eterna color profile, although there are some usability caveats that I'll mention in a minute.
This might just be the perfect family camera. It's never a burden to carry, and becomes even more usable with a wrist strap. I use a Leica wrist strap on mine and the combination is sublime.
Jpegs are totally worth shooting. I have almost exclusively shot RAW since using digital cameras, but this can actually be a Jpeg only camera, and can be further fine tuned to the user's aesthetic preferences.
The Classic Negative and Classic Chrome film simulations are incredible straight out of the camera. In fact, the colors already look so good that I don't have to touch them in post production. Nearly every sample image in this article was shot with one of these two film simulations.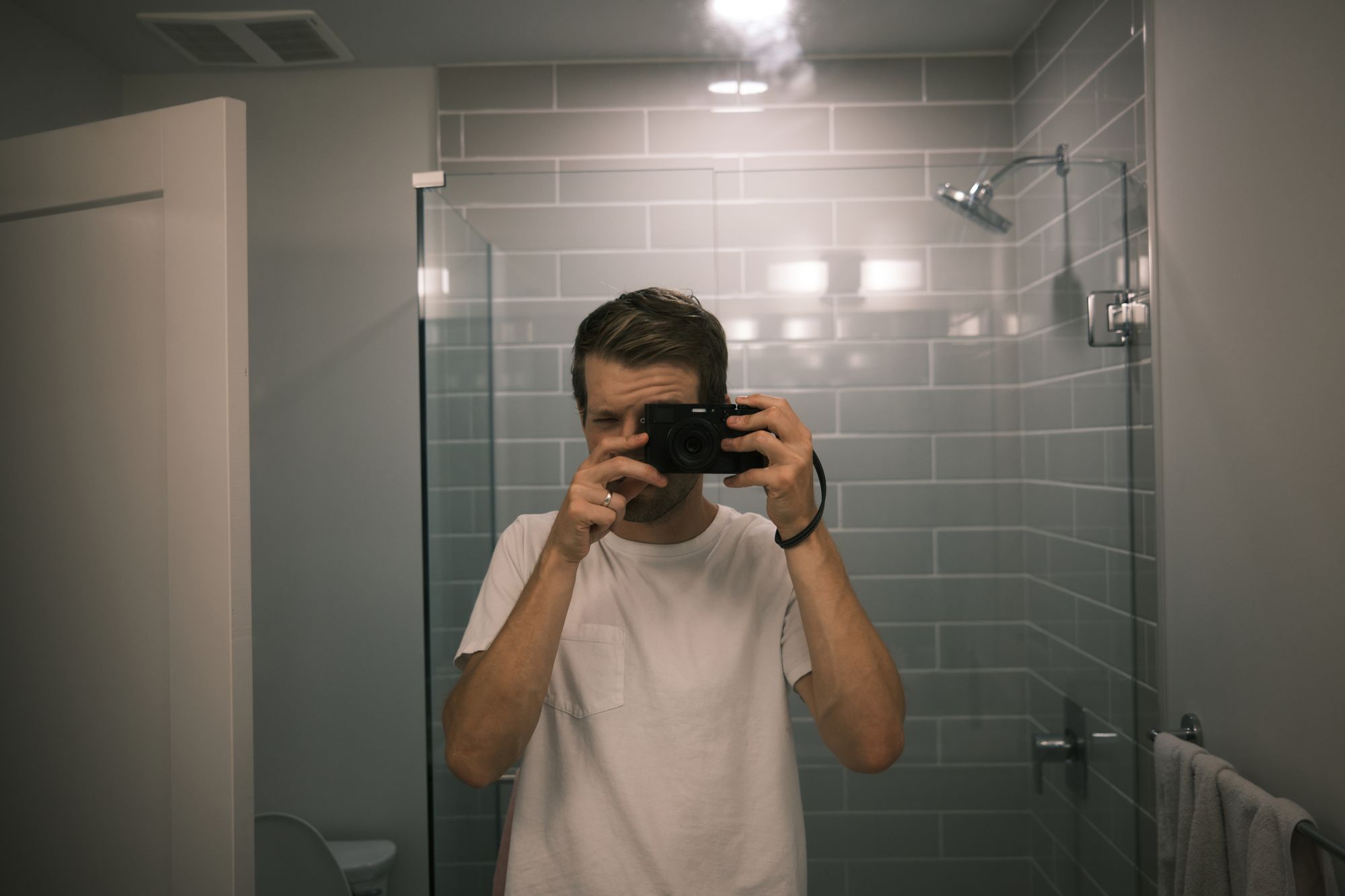 While my praise might seem endless, there are some fairly frustrating characteristics as well. I've listed them below in no particular order:
No in body image stabilization makes this camera more difficult to use for video work.
Camera overheats quickly in 4K video mode.
Menu is serviceable, but not as intuitive as Canon's.
Eye autofocus is unreliable, this is a single shot AF camera for me.
Continuous autofocus in stills and video can't be trusted.
Lens is focus by wire, and unfortunately is a terrible manual focus experience.
Back button autofocus is too awkward to use due to the button placement on the back of the camera.
Not my first choice for portrait work unless it's environmental portraiture.
Could use more excellent film simulations. The two that I use our amazing, but would love to see more. For example, Velvia on this camera looks nothing like true film Veliva, and I find it to be unusable.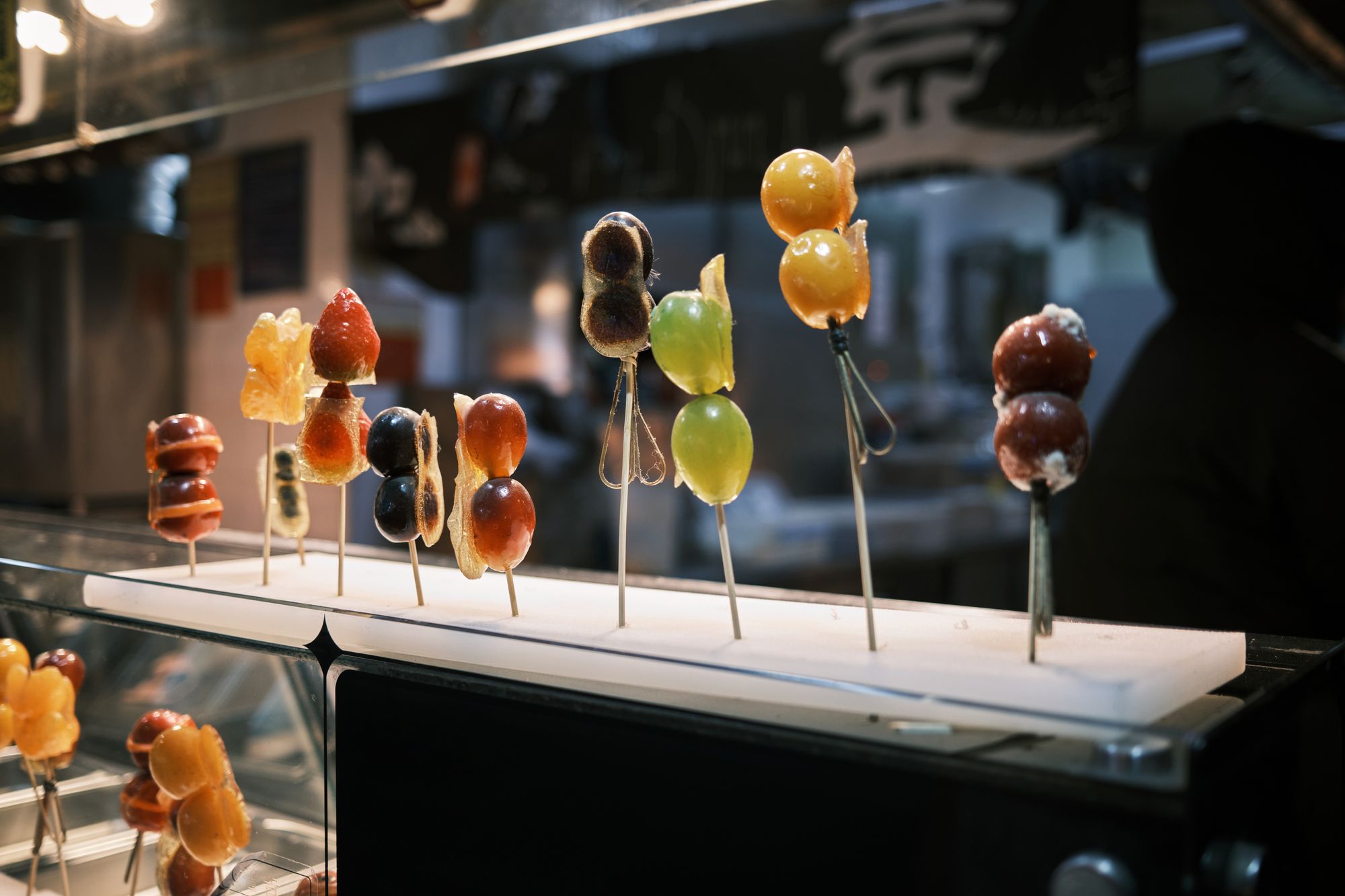 To sum it all up, the Fujifilm X100V is a professional tool that offers a mostly frictionless shooting experience in that it allows you to enjoy the day while taking photos, rather then forcing the day to be about photography. This makes it suitable as a family and travel camera, especially when paired with an equally compact bag such as the Billingham 72. In terms of image quality, I don't miss the full frame look with this camera. The analog inspired color output and sharp lens easily make up for any lack of subject separation due to the smaller APS-C sized sensor. I've also found that it has plenty of dynamic range for my needs and convinced me that APS-C cameras can truly be used for any situation. The Fujifilm X100V is a workhorse and highly recommended for anyone looking for a proper camera that can be taken anywhere, won't attract unwanted attention, and delivers a quality of image that could easily be published by the New York Times or National Geographic. That is, if you can get your hands on one.